The quality of a product can often be recognized by its packaging. In addition to its external appearance, it also has a very practical use in Amazon trade, besides protection: Legal requirements such as certificates, safety specifications or mandatory notices can be ideally placed on it so that Amazon FBA can be handled smoothly and legally compliant.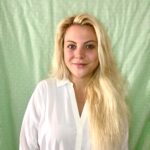 Antonia Klatt
Last Updated on 29 October 2020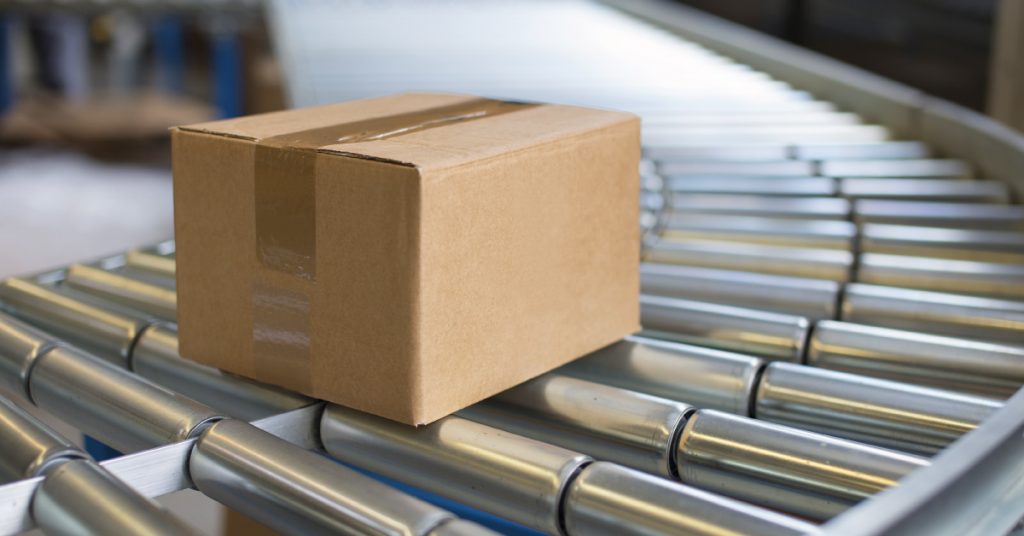 When it comes to packaging, there are one or two rules for Amazon FBA users to follow. If they are disregarded, they may face heavy fines or even a selling ban.
Amazon FBA packaging requirements
For the beginning, we start with some information that has to be displayed on your packages. Mandatory information for your packaging is:
Your official business address
Possibility to contact you: phone number or e-mail address
Your respective barcode, i.e. the EAN or FNSKU
Furthermore, there is further mandatory information, but this does not apply to every entrepreneur. If your products have a CE-certificate, this must be on the packaging as well. If they have a LFGB certificate, this must be printed either on the product itself or on the packaging. If you send products that have an expiration date, it must be on the packaging and on the product itself.
>>>Here<<< you can find the official Amazon packaging requirements.
Packaging register, packaging license and quantity report
As the manufacturer of your products, you are responsible for the packaging and consequently for the waste it sooner or later becomes. Depending on the size and quantity of the packaging, there are fees for this, which compensate for the corresponding effort. You have to follow different steps to register your packaging and the resulting waste.
Since last year, you must first register as a company in the so-called packaging register. This is the central registration office for this topic. Please make sure you follow the instructions on how to register. If you do not take care of the registration, you are threatened with high fines of up to 50.000,- EUR and a general sales ban on Amazon.
Hot to get a packaging license
Besides the registration in the packaging register, it is necessary to acquire a so-called packaging license. To do so, you have to participate in a dual system, which is ultimately there to separate and recycle packages. The costs for this are charged to the seller, who ensures that the packaging is put into circulation.
How to make a quantity report in the packaging register
Now, as the last of the three steps, you have to make quantity reports for the current or coming year. To do this, you first log in with your user data in the packaging register. In the dashboard you click on "Data message".
In the register you are required to enter your packaging requirements for the future year with the initial planned quantity message or for the current year with the quantity message during the year. On the following page, under "System operator", you can now enter the dual system you have chosen and the packaging quantity. You will find the former again on your packaging license if you are no longer sure.
Nobody expects you to know exactly how many packages you will import this year or that year. However, it is important to keep the quantity information up to date to the best of your knowledge.
NOTE: These regulations can differ from country to country.
How to find the right packaging for Amazon FBA – packaging dimensions
To be able to estimate the weight and quantity of your packaging, it is important that you find the right type of packaging for your products. After all, they come in different sizes, shapes and materials, and depending on what you are selling, different types of packaging can be useful for you. Keep in mind that on the one hand they have to offer protection to your products, meet the demands of your brand and make sense in terms of value for money. Otherwise, packaging can become a major cost factor, especially for high volumes.
There not only the price for the procurement of the packing is involved. The shipping costs can also increase with larger or heavier packaging. And, as we have just found out, the cost of the packaging license also depends on the weight of the package.
If it is compatible with the image of your brand and the protection of your products, it makes economic sense to choose the smallest and lightest possible packaging. The simplest approach to choosing the right packaging is to ask the manufacturer of your products directly, which they can offer you. This usually saves costs and logistical effort. Depending on how you build up your brand, however, it can of course make sense to look for more individual solutions and make your products stand out from the crowd.
FBA Prep Requirements for Different Categories
Using Amazon FBA, the type of your item also plays an important role in terms of packaging.
Loose Products: Loose products (when sold together) have to be in the same package.
Sold as Set: Sets with many pieces within one box have to be marked with "Sold as set" or "Do not separate."
Boxed Units: All shipments in boxes must be six-sided and completely closed, difficult to open again and able to withstand light pressure on all sides.
Poly bagged Units: Poly bags must be completely sealed, they must be transparent and contain a barcode. If they have openings larger than five inches, warnings must be printed on the bag or applied as a label.
Expiration Date: If an article contains an expiration date, this date must be displayed on the individual article as well as on the container.
Case-packed products
If you don't want to label everything yourself, you can also use the Amazon FBA Prep Service.
Acceptable packing materials
Polyethene foam sheeting
Inflatable air pillows
Bubble wrap
Full sheets of paper
Amazon FBA label requirements
Beside the Amazon packaging requirements, there are also labeling requirements that Amazon sellers have to meet. If your labels are not correct, Amazon might fix them on site which results in fees, costs and a slowdown of your fulfilment.
Labelling Cartons
Labels for your shipment are created automatically in the seller central when setting up a shipment. Depending on the weight, this can either be for cartons or for cartons and pallets.
When the cartons are labelled, they will be loaded onto a four-sided pallet.
Labelling Pallets
Pallets have to be labeled as well. To do so properly, the labels should contain:
Name of the seller
Address (Sender)
Address (Recipient)
PO Box (if available)
Other aspects you should keep in mind:
All pallets have to contain similar articles when sending in bulks
All pallets with mixed articles have to be labelled "mixed SKUs"
All pallets have to be stretched wrapped in clear plastic and have a "Do not break stretch wrap" warning on it.
All damaged pallets will not be accepted and can be rejected at the seller's expense
Max. weight of a pallet: 500kg
Maxi height of a pallet: 1.8 meters (pallet included)
If you do not meet preparation requirements when shipping to Amazon warehouses, your products might be rejected which will likely result in additional fees or a future refusal of your inventory when shipping it to Amazon fulfilment centers.
Last thoughts, last check
Now you have gone through all the steps you need to make your packaging. Only one last step is still missing: the final check that you have taken everything into account.
First of all, go through the mandatory information that must be placed on your packaging. Check that you are registered in the packaging register and that you have valid packaging licenses, and that your labels are valid. If all this is the case, check your cost calculation and see if the margin on product sales will be suitable for you despite the new packaging.