The title is one of the most important parts of an Amazon listing and has a huge impact on success. The Amazon title should be concise, clear and still somehow be special – depending on the product. By obeying the following tips, the product title optimization won't cause a lot of trouble.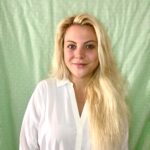 Antonia Klatt
Last Updated on 27 February 2022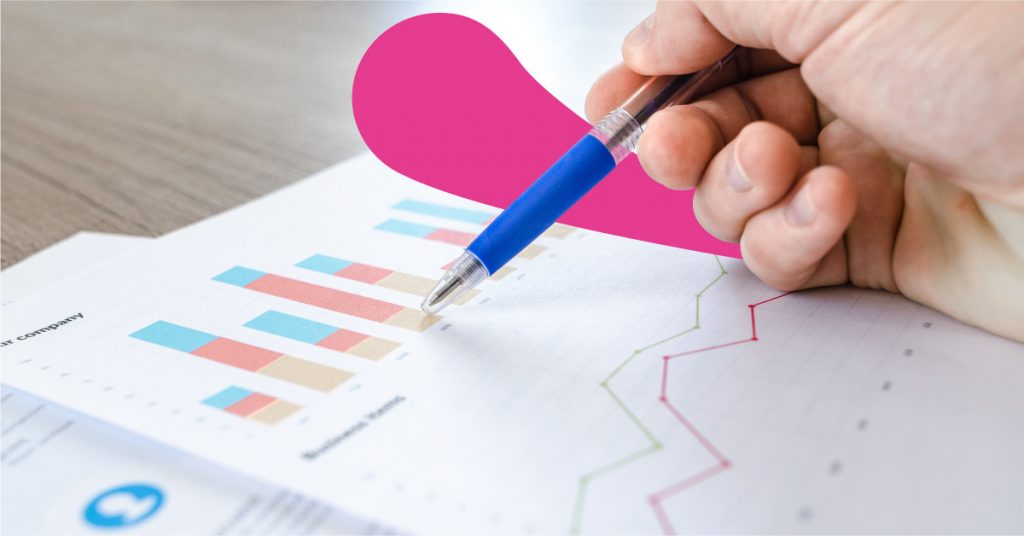 How long is the Amazon Product Title Character Limit 2020?
The Amazon product title has acharacter limit isof150-200 characters, depending on the category. However, Amazon recommends a maximum length of 80 characters so the full title is displayed on mobile devices. However, Amazon recommends a length of max. 80 characters so the title is displayed in full length on smartphones as well, further, this length is perfect for ensure a better ranking.
BUT: For some products, a character limit of 80 characters is simply not possible. It should always be the aim to get as close as possible to this number in case reaching it is not possible. Proper competitor's research is what we recommend to find out if your title can be a bit longer.
More about Amazon title keywords, content, and how to optimize it for each product category in the following paragraphs.
Related articles
3 Tips for optimizing your amazon product title
1. Keywords in the listing
Using exact phrases and keywords in the title of the Amazon product listing is important to make sure to cover more than just one search request. The best phrases, keywords and terms can easily be found by checking comparable products or just by including the keywords which come to your mind. It is important to have the keyword in the title but a usefull phrase is even better.
2. Usability matters
Regarding the click through rate, the title of the product should be compelling. The user needs to click on it. Therefore, make sure to have proper keywords in a appealing and useful title. Having different synonyms of the product's name for example is something nobody wants to see.
3. When it comes to formatting..
.. make sure to capitalize the first letter of each word. Further, make sure that all number are numerals. The title should be appealing and simply comprehensible when reading it and it might sound not that important, it does have an impact.
4. Competitors research can make sense
If you are new on Amazon or in case you have doubt about the right positioning of the different terms in the title, take a look at your competitors' listings (naturally only listings of successful Amazon selelrs). Is there a "common" order for the different pieces of information?
But how to write a great title for your amazon listing?
For each and every category there are guidelines for the perfect Amazon product titles. Of course, correct spelling and capitalization is always important. That inclused translations as well! Like Amazon says in the help & customer service, these are the best formulas for writing them. All ordered by category:
Title Optimization for the category: HOME & KITCHEN
For the Home & Kitchen section, Amazon has decided for the following examples: bath towels, bedding, cook's tools & gadgets, cookware and cutlery as well as tableware when it comes to the perfect product title. Of course is it crucial to always think about the best features of the product to make sure all relevant information is included.
Bath Towels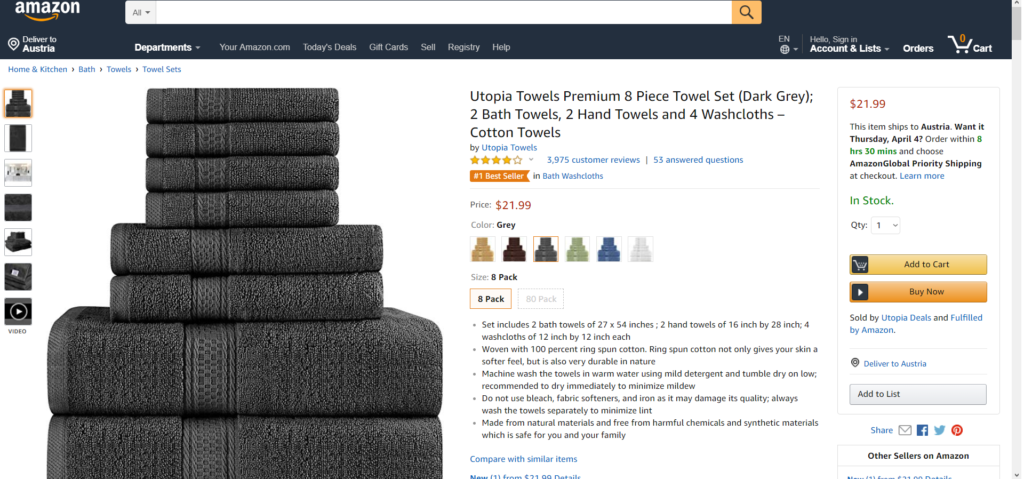 Style: Brand + Premium + Quantity + Color + Amount + Material

Example: Utopia Towels Premium 8 Piece Towel Set (Dark Grey); 2 Bath Towels, 2 Hand Towels and 4 Washcloths – Cotton Towels
Starting with the brand, the title explain that we are having a bundle of towels in different sizes. Adding the colors makes sense as the product is available in 6 different ones. The user immediately knows what he will get, in combination with the appealing and clean image, if someone is looking for products like these the chances for a successful sale shouldn't be too bad.
Bedding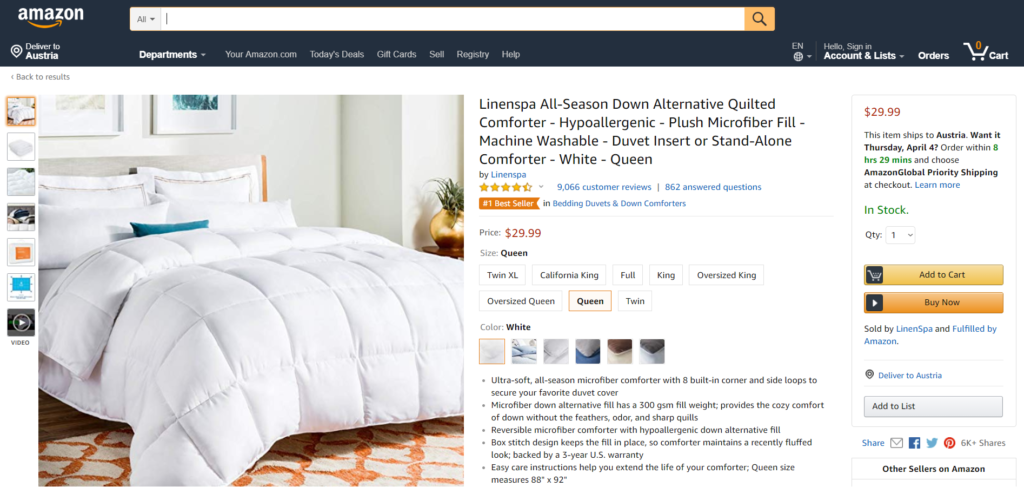 Style for Sheets, Mattress Pads, Blankets: Brand + Thread Count + Material + Height + Product Type + Color, Size

Example: Sapphire collection 800 Thread Count Pure Egyptian Cotton Super Soft Hotel Quality 40CM/16 Inch Deep Fitted Bed Sheet (White, King)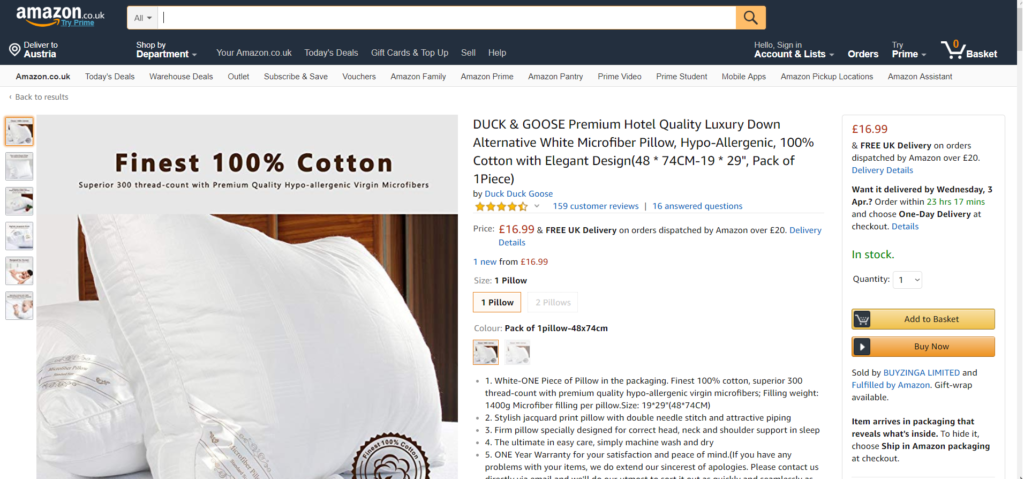 Style for Pillows: Brand + Line + Features + Material + Size + Quantity

Example: DUCK & GOOSE Premium Hotel Quality Luxury Down Alternative White Microfiber Pillow, Hypo-Allergenic, 100% Cotton with Elegant Design(48 * 74CM-19 * 29″, Pack of 1Piece)
Cook's Tools & Gadgets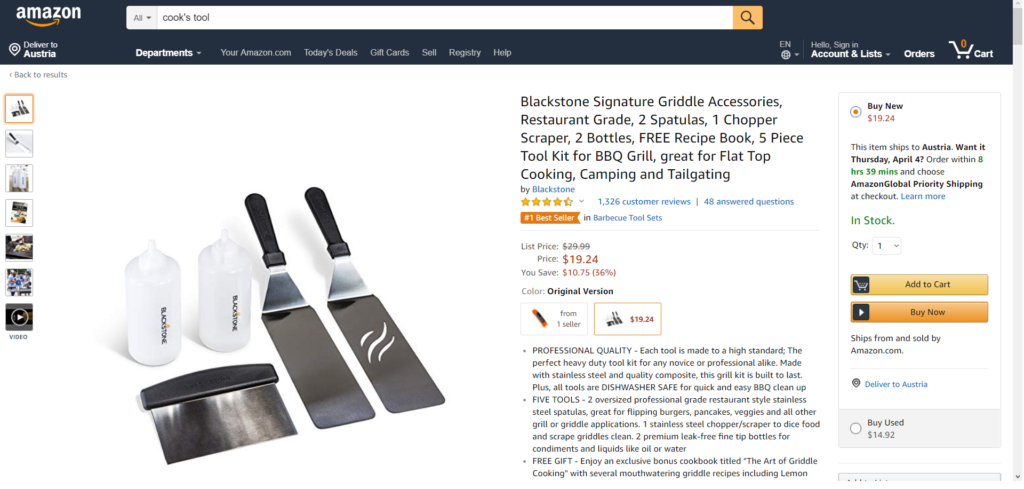 Style: Brand (+ Model Number if necessary) + Purpose + Model Name(s) and Descriptions + Product Type( Color) + Additional

Example: Blackstone Signature Griddle Accessories, Restaurant Grade, 2 Spatulas, 2 Chooper Scraper, 2 Bottles, FREE Recipe Books, 5 Piece Tool Kit for BBQ Grill, great for Flat Top Cooking, Camping
With this product only being available in one color, it makes no sense to add it in the title. As there are several articles included in this listing, mentioning all of them in combination with the respective opperational area is a good way to give all required information. Above all, listing the amount of different items that work together just fine is of course important. Why not mentioning something if it's included in the package? Exactly.
Cookware & Cutlery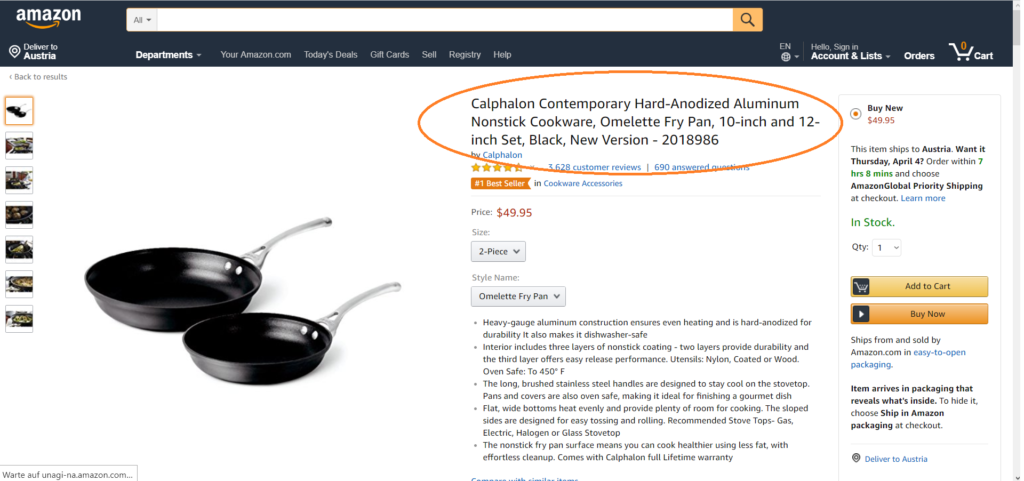 Style: Brand + Line + Material + Purpose + Size + Product Type

Example: Calphalon Professional Hard-Anodized Aluminum Nonstick Cookware, Omelette Fry Pan, 10-inch and 12-inch Set, Black, New Version – 2018986
Tableware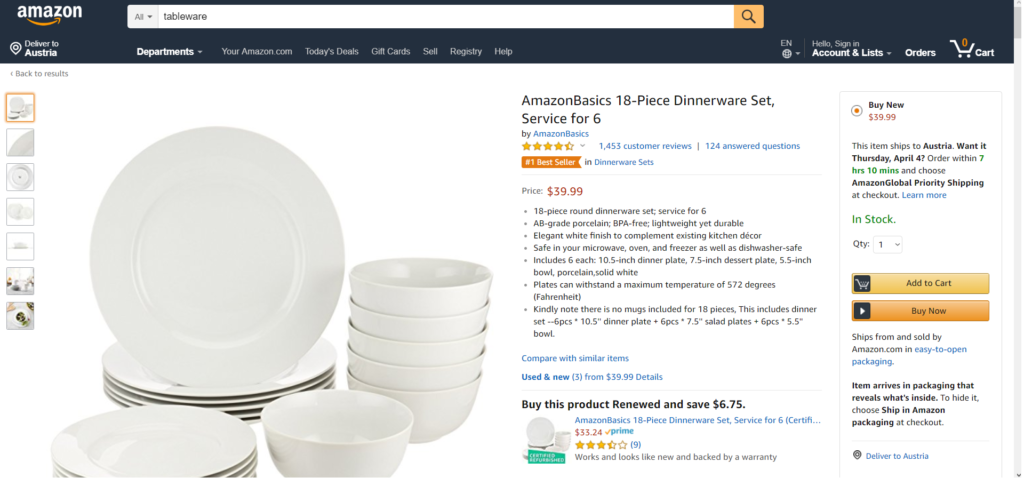 Style for Sets: Brand + Pattern + Product Type, Amount

Example: AmazonBasics 18-Piece Dinnerware Set, Service for 6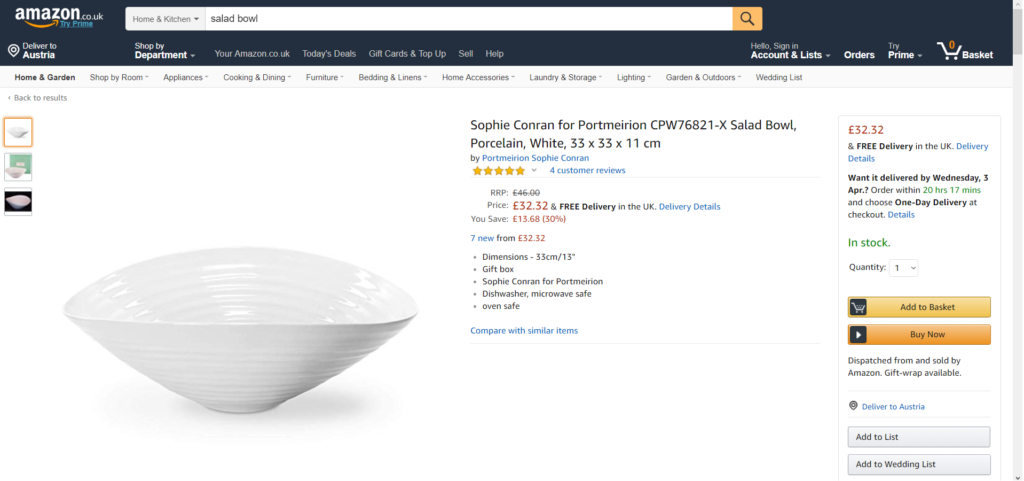 Style for Individual Pieces: Brand + Product Type + Material+ Size

Example: Sophie Conran for Portmeirion CPW76821-X Salad Bowl, Porcelain, White, 33 x 33 x 11 cm
Optimizing the Amazon Product Title for the category ELECTRONICS
For electronic devices, a lot of features could theoretically be displayed in the title. From processor speed, to RAM, or battery life. Many aspects could influence the buying decision of the cusomter but having the most relevant information in the title is a very good start and really important for the conversion rate.
But what is the most important information of my specific device?
You need to decide which features are special, relevant or simply common to be provided.. a proper competitors research can do wonders and give some basic input. In the title of electronics, compared to other product categories, listing some technical information really makes sense. People want to know how big the screen is, how long it takes until it needs to be charged or how good the resolution is. Now let's continue with examples of product titles in Amazon listings to make it more comprehensible.
DVD Players: Brand + Model Number + Size + Product Type + Screen Side (If needed) + (Color/Pack/Size)
Laptops and Desktops: Brand + Model Number + PC Type + (Processor Speed + MB of Ram + Hard Drive Size + Optical Drive)
TVs: Brand + Model Number + Product Type + (Color/Pack Size)
DVD Players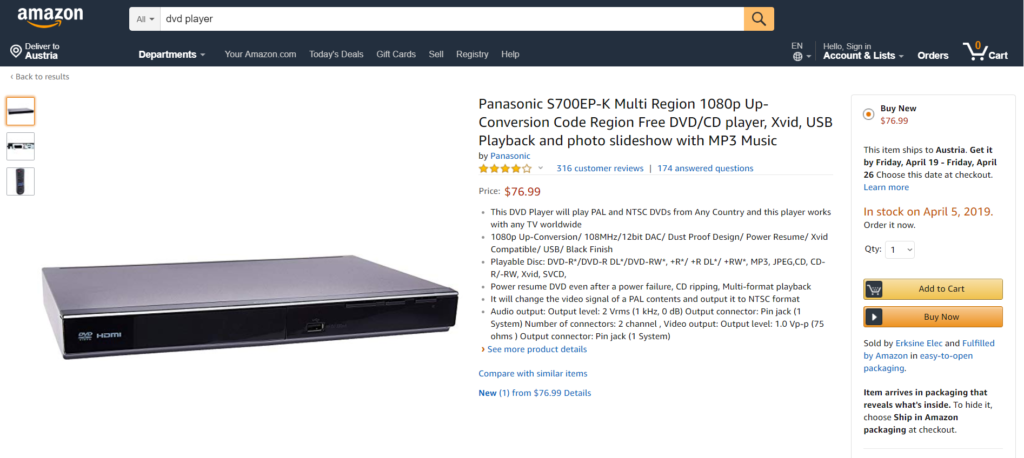 Style: Brand + Model Number + Size + Product Type + Screen Style (if needed) + (Color/Pack Size) + Additional Features

Example: Panasonic S700EP-K Multi Region 1080ü Up-Conversion Code Region Free DVD/CD player, Xvid, USB Playback and photo slideshow with MP3 Music
Laptops and Desktops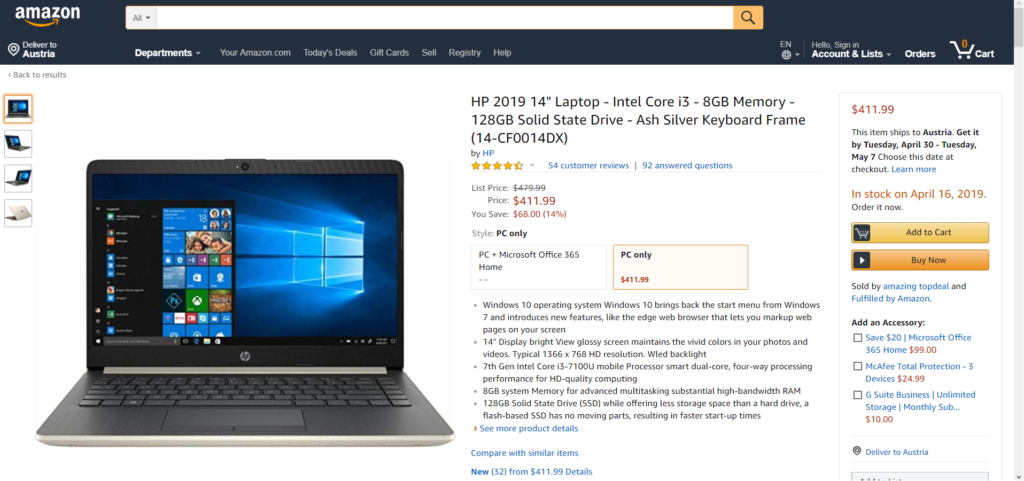 Style: Brand + Year + Size + Model Number + PC Type + (Processor speed + MB of RAM + Hard Drive Size+ Optical Drive)

Example: HP 2019 14" Laptop – Intel Core i3 – 8GB Memory – 128GB Solid State Drive – Ash Siler Keyword Frame (14-CF0014DX)
TVs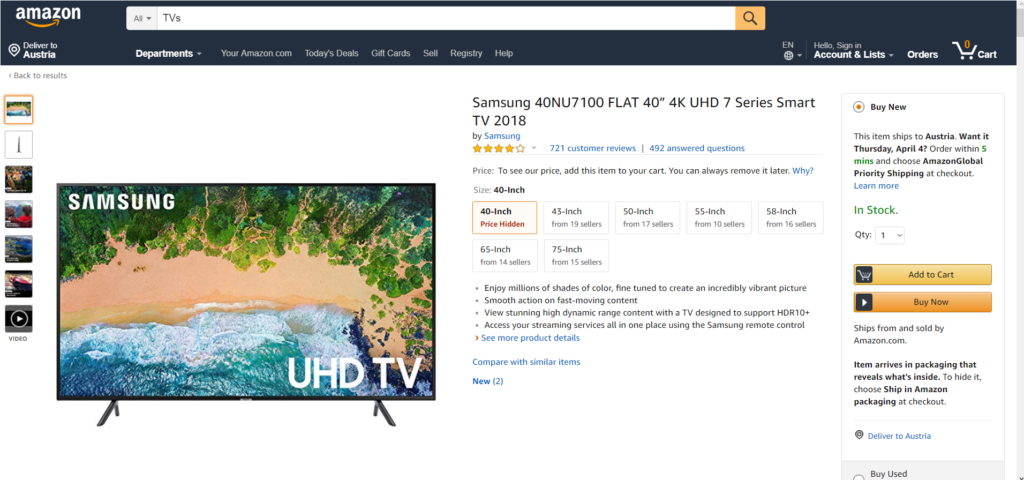 Style: Brand + Model Number + Size + Product Type

Example: Samsung 40NU7100 FLAT 40" 4K UHD 7 Series Smart TV 2019
In the title of TV listings, the size, or rather the screen diagonal, should naturally be part of it . The size is very important and that applies for a TV listing in which the TV is available in only one size as well as in listings like this. Esepcially in listings like this. Further, the resolution, if it's more than standard, should be included as well. At the end, it's also a pro-argument for the product.
Amazon Product Title Optimization for the Product Category CLOTHING
When it comes to apparel, usually the brand is the first thing in the title. Especially in the clothing sector, people tend to buy specific brand rather than "new designs" or anything like that. That's why the brand is one of the keyfactors in the clothing.
Optimizing the Tile for the Category JEWELLERY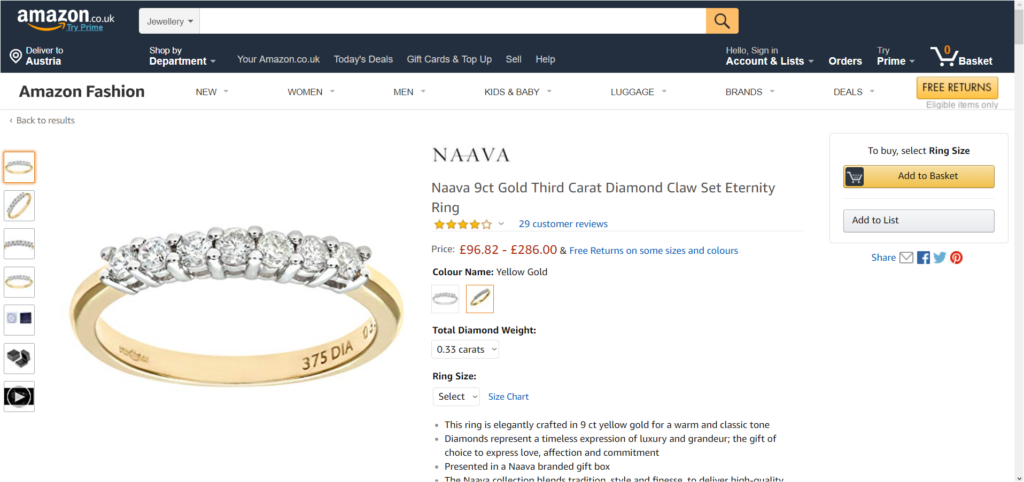 Style: Brand + Material (Quality, ct.) + Style/Name + Product

Example: Naava 9ct Gold Third Carat Diamond Claw Set Eternity Ring
Talking about the product title for jewlery, it has to be kept in mind that small additional comments can make a big difference. As customer do not only search for a specific ring or necklace with a specific style for example, one of the key aspects are the used materials. With each and every different material the price automatically differs noctiably.
We are talking about noble metals which have a certain, determined, changing but stated value and price. Making sure that all relevant information is included can therefore ensure a better conversion and further lead the customer exactly to where he wants to be. At best to the jewellery for the pre-decided budget of the client as well. And this is again connected to the material. Ensuring usability while standing out is the key.
Perfect Title for the category Video Games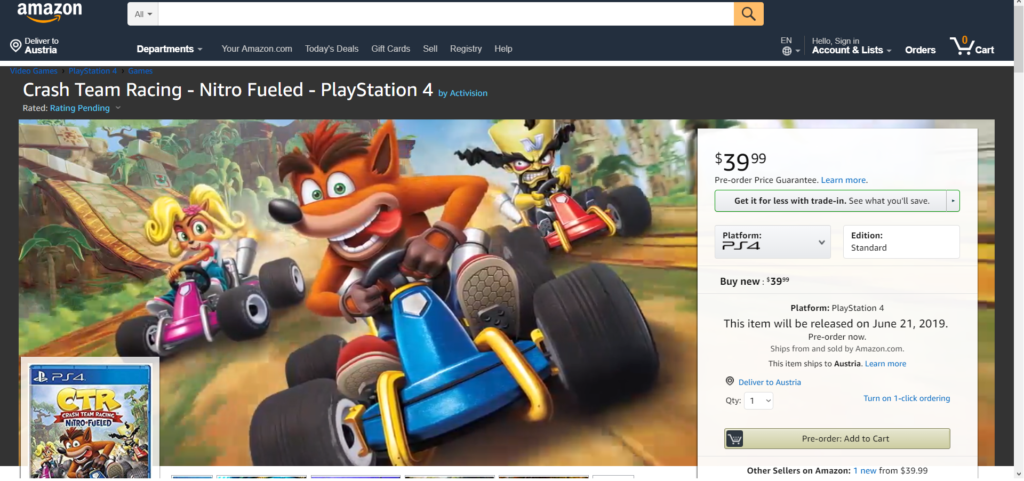 Style: Name + Title + Game Console + Producer

Example: Crash Team Racing – Nitro Fueled – Plastation (by Activision)
Adding the company behind the game with (by Acitivision) makes sense for well-known companies and can be displayed like above or by adding the name of the company directly in the title.
Summary
In general, it is always a good idea to take a look at the competitors and at related products first. You will see that the majority sticks to Amazon's guidelines but for all products there will be differences from country to country, from category to category and from product to product.
Long story short: there is no secret recipe but certain tips and tricks will ensure to get the best out of the title. Creating a compelling title with a maximum of 80 characteres that is not only easy understandable and clear, but also includes relevant keywords in a useful order.
If all parts of the listing are optimized, nothing stands in the way of becoming a successfull online sellers.
Naturally, there are many more categories on Amazon but with these guidelines the optimization of the majority of Amazon product titles shouldn't be an issue anymore.
Aspects that can be considered to be included in the title are e.g. the quantity, the colors (if there is more than one) or pattern, the model, the model number, the power output as well as the size.
Here you can find a full guide on how to get the best out of your listing and how to optimize every single part of it.