It can be confusing and time-consuming to manage several companies under one account. Our clients and partners should be able to focus on their business and stay safe at the same time. Therefore, we are always striving to improve.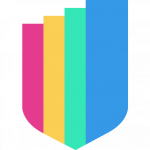 Maria
Last Updated on 13 October 2022
In case you didn`t know, our Partner Portal is a centralized hub where our agency partners can:
Access sales data from their clients, who are integrated into our system
View and pay the new VAT returns of their clients
Get an overview of all with hellotax integrated clients and their current VAT status
Would you like to become our partner?
Since our Partner Portal was introduced last year, our tech team has been researching and developing behind the scenes in order to improve the product.We have added the following new features for you: 
Partner Portal – Payment Settings
Is there anything more annoying than having to update payment settings for many clients one by one? There is a high probability that the data will be entered incorrectly, and it is a boring task in general. The "Payment Settings" menu has been expanded to allow Partners to change the payment method for several clients in bulk, improving the quality of Partner Portal.
A Partner can change a payment method for several clients simply by clicking the "Change payment settings" button next to the clients he wants to change. All selected clients will be affected when the payment method is changed.
Partner Portal – Subscriptions
It is extremely important for a partner who manages multiple, or even hundreds of accounts to have a good understanding of their statuses. Unpaid VAT returns: who has them? Do any manual data still need to be uploaded? Has anyone received a new VAT return from their VAT country?
In the Subscriptions menu, you can now do all this.
Developed functionality allows partners to easily manage all their clients per country of VAT registration and per period, including their filing status, manual order upload status, and deadlines.
The partner will be able to use the following filters:
Client ID – filter for choosing client IDs
VAT country – country of VAT registration
Deadline – month and year when the report is due
Start date – report start date
End date – report end date
Manual order status – current status of manual order upload. It can be: not used, pending and completed
Filing status – current filing status of a certain report. It can be following:

Not completed – Amazon pull still in progress
No data received – no data received from Amazon (for example: report chosen for a future period)
Data received – data received but report still not generated due to certain errors ( fro example: client disabled in the system)
Report generated – report generated and ready to be filed
Quality control done – report quality and accuracy checked by the accountant
Return paid – VAT amount paid to the tax office
Return submitted – report submitted to the Tax Office
Return done – all activities done for a particular report
On hold – report put on hold because of valid reason and cannot be filed
If you would like to find out more about the hellotax partner portal, please visit our hellotax website or sign up to become our partner.