As of 1 July 2021, new rules for e-commerce were implemented in the EU. Let's examine the impact of those new rules now that one year has passed.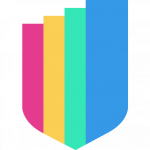 Maria
Last Updated on 11 August 2022
In the beginning, the implementation, originally scheduled for January 2021, but finally implemented on July 1st 2021, was met with criticism. As a result of the "VAT Action Plan" of the European Commission, all distance sales became subject to taxation in the EU country of arrival. With these measures, the VAT reporting and payment process was streamlined and centralized, as well as a level playing field was created between European and non-European suppliers.
Now, a year later, businesses are seeing the benefits of this implementation. As a result, VAT returns no longer need to be filed in multiple EU countries, as One Stop Shop returns have replaced them. Businesses operating within the EU have experienced a reduction in administrative burdens and expenses.
EU countries received 1.9 billion Euros from outside the EU in just the first six months, according to the European Commission. A major growth area was imported goods, with 690 million dollars related to them. In the past, such goods were not taxed. A further benefit of the new rules is that the European Commission expects suppliers operating outside the EU to rarely remain exempt from VAT as a result, which should create a (more) level playing field for EU suppliers.
Along with the positive numbers, the changes also brought some challenges. EU countries, for example, were often double taxed on suppliers registered in another EU country due to lack of awareness. Even with the issues and difficulties, international e-commerce businesses still have many opportunities. Having lowered the administrative burden has opened up new markets. One Stop Shop now allows you to serve all countries and handle all taxes in one place.
Although only one year has passed since the new rules were implemented, other changes will begin on January 1, 2023. As usual, our monthly newsletters and the hellotax blog will keep you up-to-date on all the latest news.