Amazon PPC campaigns are an essential tool to help Amazon sellers grow sales and build a profitable eCommerce business. But with growing competition across the platform, knowing how to efficiently optimize your PPC campaigns is vital for long term success. In this article, we'll discuss some of the best ways you can optimize Amazon PPC campaigns to ensure you are using your marketing budget as efficiently as possible.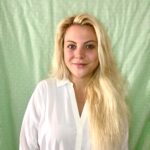 Antonia Klatt
Last Updated on 7 June 2022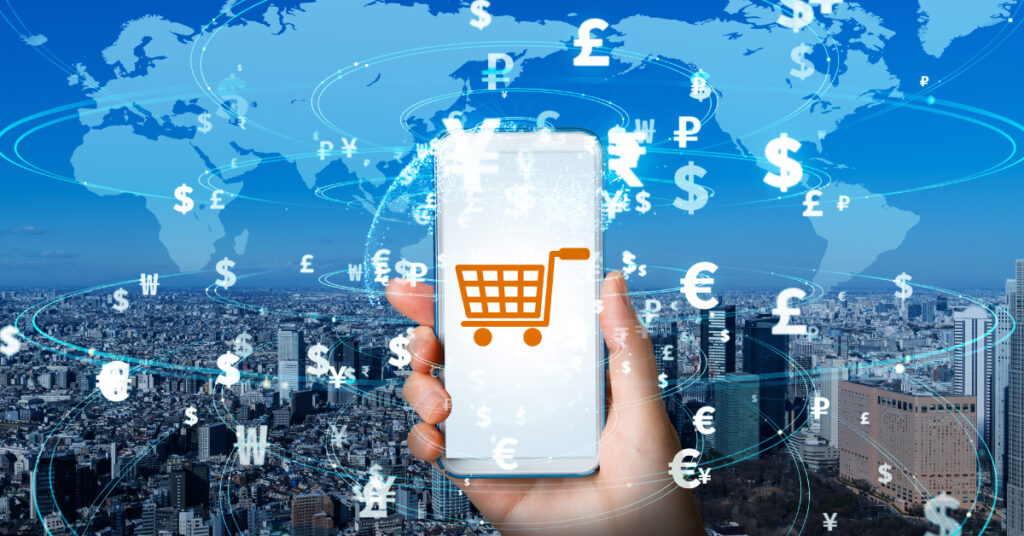 Why are Amazon PPC campaigns so important?
As the Amazon platform has grown in size and maturity so has the importance of its advertising ecosystem.
Both the prominence and the nature of Amazon PPC advertising make it an essential tool in the toolbelt of Amazon sellers. Here are the main features sellers should be aware of and plan around.
Results-oriented
PPC, or pay-per-click, advertising is a type of online advertising in which advertisers only pay when their ad is clicked. This makes it a very effective way to reach potential customers, as you're only paying for results.
You can test and analyze advertising campaigns at a very granular strategy so you always know what's working.
Warm audience
In the world of Amazon selling, PPC campaigns are particularly important because they can be used to bid on keywords that are relevant to your products. This allows you to get your products in front of potential customers who are already interested in what you're selling.
Rather than having to interrupt their browsing experience as ads would on platforms such as Facebook and TikTok, these ads appear as the customer enters buying mode and meets them in relevant search results.
The ranking factor
The ability to rank on page one for relevant keywords is the foundation of success on Amazon. There's a lot that goes into the process such as product research, product quality and listing optimization for improved conversion rate.
But without sales volume, none of it matters.
And with Amazon PPC we have an opportunity to position new products on page one from day to manufacture sales velocity in a healthy way and reap the rewards from the Amazon algorithm in the form of keyword ranking.
The strengths of Amazon PPC are clear to see but in order to succeed you need to have a clear understanding of how to optimize over time.
Let's dive into some strategies to help you do just that.
The pillars of a regular PPC optimization schedule
As you begin to scale up your PPC campaigns there is the potential for wasted spend. With the various costs involved in selling on Amazon it's important therefore that you implement a regular schedule of checks and processes to "trim the fat" and ensure your budget is being used as efficiently as possible.
Whilst there are many ways to optimize Amazon PPC campaigns, there are four weekly pillars you can optimize around to keep your ads on track.
To carry out these checks – and their associated actions – you'll need to download your search term report by navigating to Seller Central > Reports > Advertising Reports then select the 'Search term' option.
Each of these checks can be carried out weekly but should be using the last 30-60 days' data to ensure there is a good amount of statistical relevance to be working with.
Step 1/ Optimizing for conversions
In this first round of checks, we are looking for targets (search terms or ASINs) that are attracting clicks, but not converting to sales.
These targets are costing money but not generating revenue and therefore need to be kept under close watch.
Optimization Criteria
For this first step, filter for any targets that have had sufficient clicks but made no sales. The number of clicks you use for this filter should be dictated by the product's average conversion rate to ensure you give it enough chance to be tested.
If you are trying to grow aggressively, set it to 2x your conversion rate. If you are trying to cut costs set it lower to 1.5x or even 1x conversion rate.
For example, if a product has an average conversion rate of 10% and we set our criteria to 1.5x, this would mean any target with 15 or more clicks with no sales would meet our criteria and be actioned.
Optimization Action
The action we'll take with this first step is to add qualifying targets as negative keywords at an ad group level to ensure no more ads are shown for this particular search term or ASIN.
Step 2/ Optimizing for relevance
Next up we're looking for targets that are getting impressions (showing up in search results) but aren't attracting clicks.
This suggests that these targets are irrelevant to our product and need to be dealt with. Relevancy is a critical metric for the efficiency of your Amazon PPC campaigns and as such this step is vitally important to your long term success.
Optimization Criteria
To find these targets, filter for a minimum of 1,000 impressions and a click-through rate of less than 0.2%.
This shows us that the ads have shown up in search results over 1,000 times but have attracted less than 20 clicks.
Optimization Action
Once you've created a list of targets you'll want to do the same as step one – add each target as a negative keyword at an ad group level.
By routinely excluding targets that have a low click-through rate you will be ensuring the Amazon algorithm sees your PPC campaigns as relevant leading to higher efficiency.
Step 3/ Optimizing for profitability
Now we've gotten rid of targets that have no place in our long-term successful PPC campaigns, it's time to tweak productive keywords and ASINs so we can gradually move towards greater profitability.
Optimization Criteria
For this third step of regular PPC optimization, you'll want to identify targets that have generated sales but have a higher than desired ACOS.
Target ACOS will vary at different stages of a product's lifecycle – you may be happier with a higher ACOS at launch as you drive visibility for a new product, but then look to bring your target ACOS down as the product matures.
As an example, you may set a target ACOS of 50% when launching and should therefore filter for all keywords & ASINs that have made sales but are running above 50% ACOS.
Optimization Action
With these targets, you will want to reduce the bid level.
How much you reduce the bid depends on how aggressive you want to be, and by how much the target is over your ACOS goal.
Here's a good range you can start with and adjust to your preference over time:
50-75% ACOS – Reduce bid by 10%
75-100% ACOS – Reduce bid by 20%
100%+ ACOS – Reduce bid by 30%
Step 4/ Optimizing for expansion
The final step in this four-pronged weekly optimization strategy is to identify targets that are performing well so that we can attempt to drive more sales.
Optimization Criteria
Here we are looking for keywords or ASINs that have generated sales at an ACOS below our goal.
For example, if our target ACOS is 50% and a keyword is running at 35%, it meets our criteria for this final optimization step.
Optimization Action
As this keyword or ASIN is performing at a better ACOS than our goal, it makes sense that we want to pour some fuel on the fire and maximize the revenue opportunity.
The action we'll take is to increase the bid as this should lead to gaining more impressions and as a result more clicks which can lead to sales.
I would recommend starting this process with 10% bid increases and monitoring the Return On Ad Spend.
Whilst you may end up spending more per click, the overall return on that ad spend may well increase due to more visibility and higher placements in search results.
The path to Amazon PPC profitability
Amazon advertising is an advanced skill to master and a "set and forget" approach to launching new campaigns will fail 99% of the time.
By creating a systemized approach to your PPC optimization you are taking back control of your marketing performance and speeding up your path to profitability when launching new products on Amazon.
Use the four steps laid out in this article as a starting point to help you on that path and make Amazon PPC a powerful weapon in your pursuit of eCommerce success.