In this blog post, we will show you the three strategies that can help you increase sales on the Amazon platform. We'll explain each of them in more detail and go over the ideal cases for their use. Let's begin discovering the ways to boost your sales on Amazon.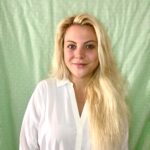 Antonia Klatt
Last Updated on 7 June 2022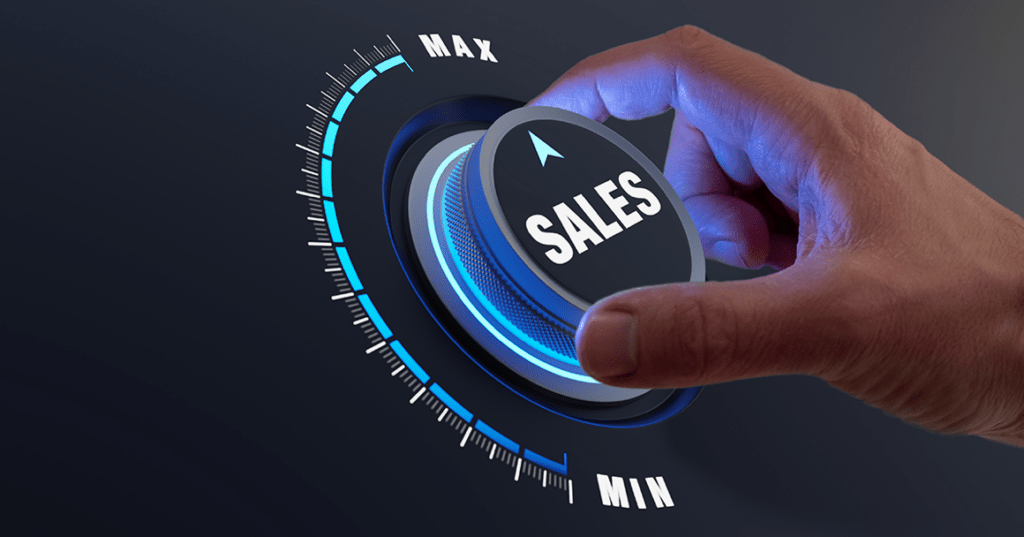 For most clients, the goal is to increase product sales and brand awareness while keeping costs as low as possible. And of course, certain metrics are crucial to track account growth, such as ACoS, TACoS, ROAS, etc.
This brings us to the first strategy and means to achieve those objectives.
Creating Campaigns
If you want to grow your account and increase brand awareness, you have to make campaigns. There are three campaign types in the Campaign Manager:
Sponsored Products
Sponsored Brands
Sponsored Display
You should run all three types of campaigns to achieve the best results. For Sponsored Brands and Sponsored Display, you need to have a registered brand to be able to create them.
Combining all three campaigns can yield excellent results and help you boost your sales on Amazon. Besides an increase in sales, you will grow your brand awareness. Also, you will reach potential customers who have searched for or bought a product similar to yours.
In each type of campaign, you have many different options you can create and even test some, and in some cases, the campaigns we tested have proven to be very useful.
Sponsored Products
In the Sponsored Products campaign type, you have several options and a few campaigns that you can create.
The first one is an Auto campaign, and it has one ad group and four targeting options:
Complements – Complements are targeted to shoppers browsing product pages for your products
Substitutes – Substitutes are targeted to shoppers considering products that are substitutes for your items; often the same type of product sold by a different brand
Close match – Your product will be shown to shoppers who use search terms closely related to your products
Loose match – Your product will be displayed to customers who use search terms loosely related to your products
Then, there is a Manual campaign in which you can target keywords and choose which match type these words will be (Exact, Phrase, Broad).
As the third option in the Sponsored Products campaign, you can create an ASIN targeting campaign where you will target competing ASINs on the Amazon platform and show your product on their product page.
If you want to defend your product, you will target your ASINs and refer to your product page, and you will not allow other competitors to appear on your product page. Such campaigns are called Defense campaigns.
Lastly, you can target product categories and narrow down targeting by rating, whether it's 1-3 or 4-5 stars, or even something of yours that you think will work best. In addition to the rating, you can narrow the targets by brand or price, depending on your goals.
Sponsored Brands
Sponsored Brands are quite different from Sponsored Products campaigns. In a Sponsored Brands campaign, you can add a brand logo and use a variety of creatives, from lifestyle images to videos, that bring your product closer to customers.
Therefore, Sponsored Brands campaigns have a lot of ad cover on Amazon, which means they will be much more visible and striking to potential buyers. You can target keywords, competing ASINs, and categories. And with all that, we can use creatives and add headlines to such ads.
Remember, you can't use a lifestyle image or a video which are not according to Amazon rules and requirements. Before creating campaigns, check the ad requirements and pay attention to them when editing and using your image and video material.
Sponsored Display
Sponsored Display campaigns are similar to Sponsored Brands when it comes to creativity, and the only difference is that you can't make or insert videos in Sponsored Displaycampaigns. These campaigns have many more targeting options than Sponsored Products and Sponsored Brand campaigns.
The only drawback is that you can't target words. The advantage is that you can target various Audiences that the Sponsored Display campaign provides. In addition to other targeting options, there is ASIN targeting and category targeting.
Account Optimization
The next strategy that will help you boost your sales on Amazon is to optimize all types of campaigns, starting with the most profitable ones. You push the most profitable campaigns to sell even more, and here is how. You raise the budget, increase the bid on keywords/ASINs or categories, increase placement on campaigns, and push the most converting terms.
Each of these steps is crucial. Poor optimization, whether it is bidding too much, too much placement, or not enough budget on the campaign, will lead to declining sales and the campaign's downtime. Let's consider the cost-per-click(CPC) that changes from day to day and new keywords and competitors that appear every day. This means that you must optimize daily and adjust the bids to the market and current CPC.
Good and regular optimization is one of the keys to increasing sales of both stable and profitable metrics.
Amazon Deals
There are several types of deals on Amazon, and Lightning Deal is one of them.
Lightning Deal is a deal for the Prime Day page, and it is available once per customer until the promotion period for the deal ends or all deals are claimed. On Prime Day, all deals are exclusive to the Amazon Prime members. Lightning Deals are time-sensitive, so the customer completes their order as soon as possible.
When Lighting Deal is available, a customer will see the following:
The item featured in the deal
Available product variations,
Promotional discount amount
Final price without tax
A status bar showing the percentage of deals already claimed
The timer showing how long they have to add the product to the cart
With Lighting Deal, the Amazon platform will favor ads and push you as much as possible among other competitors. This means that you will be shown in more places on Amazon. Deals with the best price, quantity, and inventory are awarded the best time and position on Amazon.
There is also a discount with a coupon. A coupon is an excellent way to let customers know you're offering discounted product prices since it is very noticeable as a bright orange tag next to the price on the product detail page. It's easy for customers to spot them, and they don't have to go hunting for deals on separate pages.
Conclusion
We recommend using the strategies mentioned above depending on your goals. Using all three strategies will improve the account growth and boost your sales on Amazon. Create all three types of campaigns to bring your product closer to potential buyers and get the best results.
By optimizing your account, you will push sales where possible and pause campaigns that are spending without making sales. And last but not least, some deals can help you highlight your products and boost sales as much as possible, be it with a coupon or a Lightning Deal.
Ready to boost your sales on Amazon? Visit our Amazon PPC services page to book a free consultation or get a custom audit.