Providers of E-Commerce Fulfillment help clients not only with the delivery of goods, but often also in other steps of order processing. Here we present exactly how e-Fulfillment works and which points should be considered when choosing an E-Commerce Fulfillment service.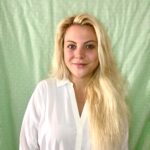 Antonia Klatt
Last Updated on 7 July 2021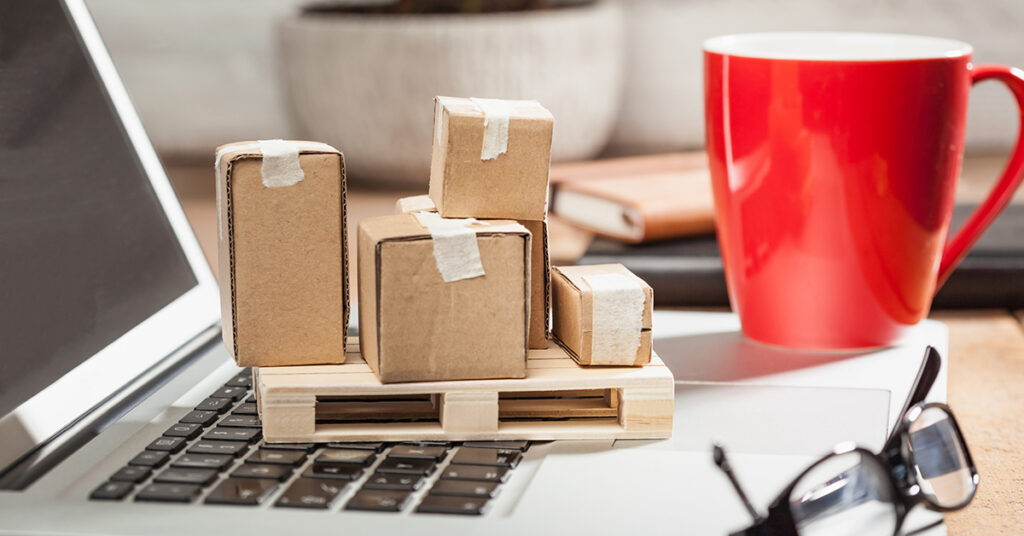 What is E-Commerce Fulfillment?
Fulfillment describes the entire order processing of a purchase. E-Commerce Fulfillment specifically describes the processing of orders placed online via E-Commerce websites or platforms. This process is also known as E-Fulfillment. In addition to packaging and shipping to the end customer, this also includes the acceptance of orders, master data maintenance on E-Commerce websites and the processing of returns.
Since customers nowadays expect faster delivery and more customer-friendly return conditions, efficient E-Commerce Fulfillment is becoming more and more important. Many of the tasks that arise in the E-Fulfillment process are therefore outsourced by online retailers and taken over by external logistics service providers. This process is also known under the abbreviation 3PL or "3rd-party logistics". Outsourcing E-Fulfillment is not only worthwhile for smaller E-Commerce retailers with little capacity and for fast-growing online shops. Many large online retailers also outsource their logistics these days.
What is a Fulfillment Partner?
E-Commerce Fulfillment Partners are companies that specialize in order processing for online shops. While retailers can concentrate on their core business, expanding their product range and marketing, Fulfillment service providers take care of shipping and returns.
Many Fulfillment services also offer storage and customer service. Which Fulfillment service provider is the right one for your E-Commerce business does not only depend on the price. Many retailers want to take over customer service themselves, insist on international shipping options or also need accounting services.
Comparison of E-Fulfillment Providers
As there are more and more providers of E-Commerce Fulfillment services on the market, it is often difficult to decide between service providers. In addition, the services and prices are variable and often only available on individual request. However, almost all Fulfillment partners offer storage, packaging, shipping and returns management. This is why we have compared some of the most popular European and international E-Commerce Fulfillment providers in terms of function, platform integration and location.
ShipBob
ShipBob offers international order processing. Products in an online shop can
be sent to various Fulfillment centers in Europe and North America, are stored there and then sent to the nearest end customers in over 220 countries. This means that two-day express shipping is also possible with ShipBob. In addition, the Fulfillment partner also offers other services, for example the use of own packaging materials, wholesale shipping and volume discounts. Prices must be requested individually.
Functions: selection of various carriers, services for crowd funded products, customer support
Platform integration: Shopify, Magento, BigCommerce, WooCommerce, Amazon, Ebay, Squarespace, Wix
Locations: Europe, USA, Canada
huboo
The fulfillment service provider huboo specializes on fulfillment for E-Commerce in the UK and EU. Apart from integrations for E-Commerce platforms, the provider also offers integrations for Multichannel Platforms such as selro and linnworks, and partners with Customer Service, Accounting, age verification, and many other firms. What sets huboo apart is a free 2-month storage period for every item sent. Transport and Courier prices are also advertised on the website.
Functions: UK and EU fulfillment, global courier services, return management, two months free storage, partners for all aspects of E-Commerce business
Platform integration: among others Shopify, WooCommerce, Amazon, Ebay, Etsy
Locations: UK, Netherlands
004 GmbH
The German E-Commerce Fulfillment service provider 004 GmbH is located in Aschaffenburg and specializes in the Fulfillment of Shopify online shops. In addition to the usual functions, 004 GmbH also offers complete debtor management, financial accounting, customer service, E-Commerce strategy consulting and online marketing.
Functions: full-service E-Commerce platform
Platform integration: Shopify
Locations: Europe
Alaiko
Alaiko offers not only basic fulfillment services, but is especially interesting for unhappy customers. The E-Commerce fulfullment provider offers change support, as well as onboarding specialists who adjust the platform to the retailers and their expectations. Like many others, Alaiko does not advertise prices on their Website, they do however offer non-binding offers, platform demonstrations, and consulting calls.
Functions: E-fulfillment
Platform integration: Shopify, Shopware, Billbee, Shopify Plus, WooCommerce, Xentral
Locations: Europe
Fulfillment.com
Fulfillment.com is one of the largest logistics service providers with warehouse locations in the USA, Mexico, Canada, Australia and Great Britain, from which end customers in over 150 countries are supplied. With this provider, each customer is assigned their own manager who gets to know the respective online shop and helps out with problems. Fulfillment.com also offers backorder management to avoid delivery shortages and guarantees that every order is dispatched within 24 hours.
Functions: backorder management, address verification, shipment tracking
Platform integration: Over 70 platforms and E-Commerce sites, including Amazon, eBay, Wayfair, Etsy, Shopify, WooCommerce, SquarespaceEbay, Squarespace, Wix
Locations: Europe, USA, Canada, Australia, Mexico
Byrd
In addition to the international shipping of goods from 14 Fulfillment centers in Europe, Byrd also offers customer service. With same-day Fulfillment, the service provider guarantees the delivery of national shipments in a maximum of two days. This makes Byrd a popular Fulfillment partner for new businesses, established retailers and large corporations.
Functions: customer service, individual packaging solutions, climate-neutral and express shipping
Platform integration: Amazon FBM, BillBee, PlentyMarkets, Shopify, ShopWare, WooCommerce
Locations: Europe
ShipStation
ShipStation offers several European shipping centers in France and Great Britain, as well as an above-average amount of integrated partners. The E-Commerce Fulfillment service provider works with almost 50 parcel services. Accounting programs such as QuickBooks, NetSuite and SAP can also be integrated. The basic package, which covers up to 50 deliveries per month, is available from $ 9 a month.
Functions: backorder management, address verification, shipment tracking
Platform integration: Over 360 platforms and E-Commerce sites, additional integration of accounting and ERP systems as well as marketing agencies
Locations: Europe, USA, Canada, Australia, New Zealand
Lufapak
As one of the largest European supply chain service providers, Lufapak offers many other functions in addition to E-Commerce Fulfillment. Spare parts storage, assembly services, customs clearance, shared warehousing – all of this and more is possible. In addition, the order processor offers special startup Fulfillment for small companies.
Functions: Supply chain service provider, many other features in addition to pure E-Commerce Fulfillment services
Platform integration: among others Shopify, WordPress, shopware, plentymarkets, jimdo, all HTML websites
Locations: Europe
How do I choose a Fulfillment Partner?
Which E-Fulfillment service provider is the right one for which specific online shop depends on your own capacities, needs and budget. Basically, you should clarify a few points before concluding a contract.
Features and services
Costs
Shipping
Technology
Before signing a contract, retailers should be clear about which products they are selling on which platforms or want to sell in the future, which services they need and which functions they want to additionally outsource in the future. A change of Fulfillment service provider is possible, but it is also associated with high costs. A provider of your choice should therefore offer all the required features and have sufficient storage capacity.
Of course, costs also play a major role. This does not only include the basic costs, costs of integration and costs that depend on the order volume. It should also be clear who is responsible for process errors, damage or loss of goods, and delivery delays. For online shops that store many products or goods over a long period of time, E-Commerce Fulfillment services with low storage fees are more attractive. E-Commerce companies with strong seasonal fluctuations on the other hand should avoid Fulfillment providers with high flat rates.
In addition to the selection of national and international shipping methods and partners, the processing time is also important. Request information about the shipping times from certain Fulfillment centers to other countries as well as about shipping discounts and shipping tracking from the service provider in question. Find out more about the reliability and experience of the Fulfillment partners. This way you avoid wrong deliveries and delays that can damage your customer satisfaction.
Important information about the technology used by the Fulfillment provider is often not visible on websites. A lack of emergency power supplies and back-ups can damage online retailers and their customer satisfaction. Security procedures are also important, both in relation to the warehouse itself and to the data. If you sell to customers within the EU, an E-Fulfillment service provider who stores addresses and order data must meet special requirements.
How much do E-Commerce Fulfillment Services cost?
The costs of the various E-Commerce Fulfillment providers can vary greatly. However, there are often basic fees and additional costs. The basic fees include the acceptance of the products in the Fulfillment center, administration, storage, packaging and shipping of the products. The reception of products, administration and packaging are often charged according to order volume. The costs for storing the products are mostly based on size and are given in units of measurement such as "shelf" or "pallet".
Shipping costs in particular differ not only between the E-Fulfillment providers, but also between the individual orders. There are various courier services and shipping methods to choose from, and shipping costs vary from address to address. The additional costs include specific packaging, insurance, the compilation of orders, the desired service level and many other add-ons such as returns management and end customer service.
Although some E-Fulfillment providers offer packages with basic prices, an individual request is worthwhile. Most service providers announce prices per storage room and flat rates for administration and packaging material on their websites, but you can only find out the individual costs for outsourcing the logistics of your online shop, which can be based on order volume, product range, customer structure and location, upon request.
How does E-Commerce Fulfillment work?
After the right service provider has been selected, a few more steps have to be taken before the provider of the E-Commerce Fulfillment services can send your online shop's products to the end customers.
This includes
The choice of warehouse locations
The integration of the E-Commerce platform
Sending the products to the service provider
The choice of shipping method to the end customer
Following the conclusion of the contract, storage locations must be selected. Most providers have locations in the USA and Europe, many also in Canada and Australia. When making the selection, the decisive factor should not be where the online shop is legally located, but where the potential customers of the E-Commerce retailer live. The closer the Fulfillment centers are to the end customer, the faster the delivery.
The E-Commerce platform used by the online shop is then integrated with the Fulfillment service provider. This means that the service providers receive order notifications in real time and can ship out the products as quickly as possible. In addition, the inventory can be updated this way. Well-known E-Fulfillment providers have already integrated most marketplaces, CRM and E-Commerce platforms. However, many also offer toolkits for software development with which non-integrated platforms can be connected.
In the next step, the online retailer sends its products to one or more Fulfillment centers. There they will be received, weighed, measured, stored and, in case of an order, sent. All this information can be viewed by the retailer.
Finally, depending on the choice of service provider and the price model, shipping methods can be specified. For example, products can be sent in generic packaging or packaging supplied by the retailer, as well as gift packaging or promotional packaging. In addition, most service providers offer a selection of parcel services such as DHL, UPS, and FedEx, with which the products are sent to the end customer. Volume discounts, express shipping and the compilation of sales sets are also possible.
All processes of the E-Commerce Fulfillment process can be controlled by the retailer. The inventory and orders can be viewed via his account with the respective provider and return rights can be set. Many E-Fulfillment service providers also offer analytic tools that show retailers how to optimize their online shop and shipping.
When is E-Fulfillment worthwhile?
Outsourcing logistics to a Fulfillment partner can be worthwhile for companies of all types and sizes. However, the most common user of external E-Fulfillment are companies that are growing rapidly. Often they can no longer cope with the influx of new orders and choose to outsource Fulfillment to external logistics partners. The use of E-Commerce Fulfillment services also makes sense for expanding companies. International shipping of goods quickly becomes expensive for individual orders and storage abroad and volume discounts on shipping can save costs. The increasing demands of customers also play a role. In times of Amazon and co. many end customers expect express deliveries, delivery day selection, free returns and package tracking. That exceeds the capacities of many smaller companies. But also large companies that want to save fixed costs in the logistics area and do not have their own warehouses use E-Fulfillment service providers.
What are the benefits of E-Commerce Fulfillment service providers?
There are many advantages to outsourcing E-Commerce Fulfillment. The outsourcing of order processing benefits the retailer through:
The time and cost savings for the E-Commerce retailer
The optimal infrastructure and expertise of the Fulfillment service provider
The faster delivery and location advantages
The opportunities for rapid growth and flexibility
Packaging, shipping, and customer and order management are very time consuming. Instead of bringing parcels to the post office, retailers can focus on their core competencies that set them apart from their applicants. This includes marketing your online shop, product manufacturing and growing your E-Commerce business. Thanks to external Fulfillment partners, it is no longer necessary to hire logistics staff or rent storage space starting at a certain order volume.
Instead of wasting valuable time researching and planning logistics processes, external E-Commerce Fulfillment service providers take over; the experts in this field are responsible for order processing. They have more experience and usually more options to make shipping more cost-effective and responsive. This also makes it possible to meet increasing customer demands. Thanks to internationally distributed Fulfillment centers and optimal process planning, goods and products arrive at the end customer faster than if they were dispatched directly by the retailer.
Last but not least, the use of E-Commerce Fulfillment services enables rapid growth and a lot of flexibility. Instead of worrying about scaling the logistics of an online shop or renting storage space and giving it up again, long-term carrier relationships can increase savings on storage and shipping and the scope of the paid functions can be adjusted regularly and without losses. In addition, international growth is possible thanks to fast shipping and multilingual customer services.
By outsourcing E-Commerce Fulfillment, online retailers benefit in the form of higher customer satisfaction, greater competitiveness and more flexibility.
The future of E-Fulfillment
The relevance of external Fulfillment service providers in the E-Commerce sector is not only growing due to changing customer requirements. In recent years, more and more large and small online shops have entered the market. This makes shipping processes more complicated and brand image more and more important. In addition, an increasing number of entrepreneurs are saving on fixed costs for staff, office or storage space and logistics, and prefer to work from home instead. The E-Fulfillment industry will continue to grow over the next few years. In the future, providers of E-Commerce Fulfillment are expected to invest heavily in automation, individual additional services, brand presentation and international trade.
Frequently Asked Questions
How can I benefit from external E-Commerce Fulfillment?
As an online retailer, you benefit from lower shipping costs, higher customer satisfaction, more time and greater flexibility by outsourcing your logistics. Customers all over the world receive their goods faster and you save on packaging and shipping. Instead of planning your logistics processes and fluctuations in order volume, you can send your products to your E-Fulfillment partner and concentrate on the production, sales and the growth of your company.
Which E-Fulfillment provider is the best?
Which Fulfillment service provider is the right one for you depends entirely on your needs and your budget. Before doing research, you should think about your business model and the functions and services, integrations and shipping options you need. Also think about how you want to expand your E-Commerce business over the next few years and what legal requirements a service provider must meet. Then you can obtain cost estimates and collect offers specifically for your online shop from suitable E-Fulfillment providers.
What is the difference between E-Commerce Fulfillment and dropshipping?
External E-Fulfillment and dropshipping are very similar in terms of shipping to the end customer. However, the role of the retailer is different. With dropshipping, products from a manufacturer are sold by an E-Commerce retailer at a mark-up and usually sent directly to the end customer by the manufacturer or direct mail order company. With external E-Fulfillment, the retailer manufactures the products himself and must first send them to the Fulfillment center of a logistics service provider. After an order has been placed, the goods are then sent from there to the end customer.
Which products are suitable for E-Commerce Fulfillment?
Since the goods are dispatched at least twice and are often stored for longer periods of time in a distant Fulfillment center, only durable products are suitable for outsourced order Fulfillment. Furthermore, expensive, rare or unique goods are ideal because the end customers cannot buy them in nearby stores and their mark-ups make up for the costs of the service provider.