As a follow-up to our latest Partner Portal updates, which allowed partners to manage several accounts and subscriptions more easily, we have been working on further developments.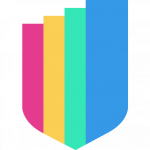 Maria
Last Updated on 30 November 2022
To give you a brief overview of our Partner Portal, it's a centralized hub where our agency partners can:
Access sales data from their clients, who are integrated into our system
View and pay the new VAT returns of their clients
Get an overview of all with hellotax integrated clients and their current VAT status
If you are not a partner yet, please click here to become a partner.The following additions have been developed after our latest developments, which we described in this blog post
New VAT return menu
In order to improve the quality of Partner Portal to better monitor client accounts we have developed additional VAT Numbers menu in the Partner Portal. With developed functionality partners will be able to easily monitor and update client's active and deleted VAT numbers with their validity dates and additional important data.
Partners can now easily use the filter in order to find a specific client and see an overview with their active and inactive VAT numbers.
Manual Order Upload in bulk
To improve the quality of Partner Portal, we developed the possibility to bulk upload Manual Order Upload files for several clients.
The process of creating a file for a particular client in Manual Order Upload Excel file remained the same. What has changed is that now you can upload multiple files in bulk for several different clients. By adding the client ID to the file name, the hellotax software will be able to link the upload file to the correct client.
---
If you would like to find out more about the hellotax partner portal, please visit our hellotax website or sign up to become our partner.