You decided to start a business on Amazon and sell products through the biggest marketplace? At the same time you want to use the Fulfillment by Amazon solution? But you are still unsure how to build your Amazon FBA business step by step? No worries! In the following Amazon FBA guide we explain the steps necessary to successfully start your online business.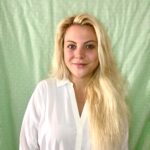 Antonia Klatt
Last Updated on 17 February 2022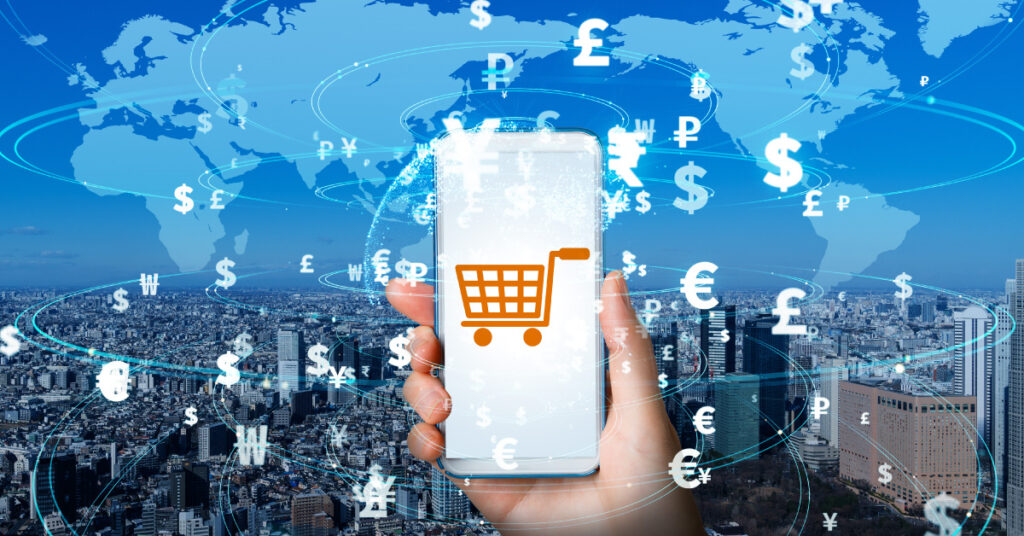 Is Amazon FBA still profitable in 2022? 
There is no general answer to the question whether Amazon FBA is still profitable for your business today. In other words: It depends. Amazon FBA is probably not worthwhile for retailers who make only a small margin on their product sales. The fees that Amazon is charging would further reduce, if not completely destroy the already low margin.
To use Amazon FBA, you should ship at least 40 products per month. If you only sell slightly more than 40 products per month, Amazon FBA is probably too early for you. Amazon FBA's requirements are strict and adapting your product range to Amazon's needs requires a lot of effort – which probably won't be worth it if your sales figures are low.
If you are in an absolute niche with your products, Amazon FBA will not be needed either. A big advantage of Amazon FBA is that your products can be shipped with Amazon Prime – which is a good buying proposition for many buyers. But if your products are in a niche and you have no or only few competitors, your buyers will probably not care.
But: If you operate in a market with competitors, sell products that are relevant for the mass market and you have a larger number of monthly sales, Fulfillment-by-Amazon is definitely a worthwhile investment. Not only will you save a lot of time, but you will also gain more trust in your brand from your buyers, which in turn will lead to more sales.
Only very small retailers, retailers with low margins or retailers with niche products do not or hardly profit from Amazon FBA. For all others, it can be a great benefit for their e-commerce business.
Can I start an Amazon FBA business without money?
If you want to start an Amazon FBA business, you theoretically only need a small amount of money – with which you should meet the legal requirements for your trade. In other words: register your business, set up an account, apply for tax numbers. For everything that follows, there are ways and means to start your business without any further equity. In the past, it was common to buy products or have them produced in order to be able to sell them later. Therefore it was necessary to make advance payments to be able to finance the purchase or production.
Today there are various providers where you don't have to do this anymore. Here you simply offer their products for sale – and the supplier receives his price as soon as you have resold his product. This means that the money is passed on directly and the supplier often even takes care of the logistics. But of course the possibilities are limited. Depending on what you want to sell, nobody can guarantee that you will find such a supplier. And if you do, you still have to draw attention to your products by doing marketing.
Summarized: Yes, it is possible to start with a very small budget (for starting the business), but it is much more difficult. But if you launch the right product at the right time and you generate sales quickly, you can use these sales to get your marketing up to speed and invest in expanding your business.
Guide: How do I start an Amazon FBA business in US or UK?
Before you can start as a company and sell products through Amazon FBA, it is essential that you start your own business. The reason for this is quite logical: By selling products through Amazon FBA you are trading products commercially, because an unlimited number of customers can purchase your goods. You also have a profit motive. In the USA, Great Britain and basically in almost all other countries you need to register your business. Finally, this income must also be taxed.
Create business bank account
There is no obligation to create a separate business account in the initial phase of your Amazon FBA business. However, it is recommended to do so, because you will strictly separate your costs, income and expenses from your private payment flows from the very beginning. It is also possible that your bank, where you have your private current account, prohibits the commercial use of your account. In the worst case, the bank reserves the right to terminate the contract without notice if you violate these terms and conditions. For this reason alone, you should create a separate business account for your business.
In order to save your existing capital at the beginning of your young independence, it is advisable to fall back on free online banks such as Holvi or N26. These Fintech banks offer a free business account to sole proprietorships. However, the free entry-level account models are tied to limited cash flows. This means that fees may apply if a number of transfers or incoming payments are exceeded. However, these cost flows are negligible for the time being.
Apply for tax numbers
With the business registration you have already laid the foundation for your independence.
However, in order for you to be able to create legally valid and compliant invoices and to submit your income to the tax office annually, you will need additional identifiers. These are the VAT ID (Value added tax) and a tax number.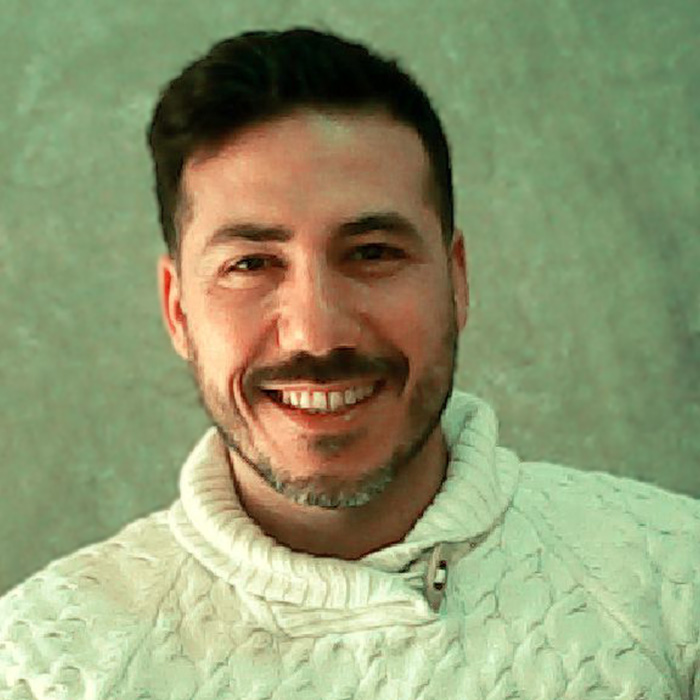 Book a free consultation
Our VAT experts are happy to help you. Book a free consultation today!
Request EORI number
Surely, at the beginning of your business you will not produce the goods yourself, but you will buy and import them from suppliers in the EU or non-EU countries. For this you need a so-called EORI number (Economic Operators' Registration and Identification). This number serves as a means of identification for customs. This number enables the customs authorities to request all information about the trader in question. This shows that the EORI number is indispensable for a smooth import process.
If you only purchase goods from producers in your country, it is still recommended to apply for an EORI number. Applying for an EORI number is uncomplicated and free of charge. But please note: The VAT ID and tax number are not mandatory for applying for an EORI number. However, this must be submitted subsequently after delivery. This increases the administrative effort. It is therefore advisable to wait for the allocation of the IDs and then apply for the EORI number.
Register with Amazon FBA
Now that you have officially registered your e-commerce business and your business is ready to start, you can start selling products on Amazon. Amazon FBA offers two different plans: Individual is ideal for merchants who sell less than 40 products per month on Amazon and Professional for those who sell more than 40 products per month on Amazon.
In the Individual plan you pay $0.99 per sale, in the Professional plan $39.99 per month, no matter how much you sell. That's why this plan makes sense if you generate more than 40 sales per month.
Decide on a plan and register as a seller on Amazon. To register, please have the following information ready to get started right away:
Bank account number and bank routing number
Chargeable credit card
Government issued national ID
Tax information
Phone number
Send your products to Amazon
Now, when you start the Amazon FBA program and you have placed your products on the platform, you must send them to Amazon's Fulfillment Center. But first you have to label them according to the Amazon guidelines. The FBA Label Service will help you with this. Once Amazon has received your products, the service will take care of further processing. For example, if you sell products, Amazon will take care of shipping and support.
What should I sell on Amazon FBA?
Finding attractive products is crucial to your Amazon FBA business model. Because in the end it is the product that determines the success of your business. The secret of success lies in the demand and competitive intensity.
In plain language this means: The product must be actively demanded by potential customers and at the same time the market should not be overwhelmed by competitors. This can result in higher entry barriers, but it can also hinder your success on Amazon FBA. Because in the case of a surplus of offers and a lack of product differentiation, the differentiation is made solely by the price.
This can become economically unattractive for newcomers, who for example have higher purchase prices compared to larger competitors – the profit margin is reduced to a maximum.
Therefore, it is advisable to conduct a detailed product research on Amazon at the beginning. The key to success here is that you don't just rush to the Amazon bestseller list, but that you look beyond your own nose. You don't look for a needle in a haystack, but for hip (media) trends. Such trends can be easily researched via social networks, for example. Not every viral idea contains a product idea.
Nevertheless, it is advisable to carefully analyze the trends and the resulting search behavior. When researching products, you should also keep in mind that the demand is not temporary, but at least seasonal or, in the best case, has the potential of an evergreen.
Product acquisition via Alibaba & Co.
After a suitable product has been researched, it must be acquired for sale through Amazon FBA. For the start, setting up your own production is costly, but also time-consuming.
Therefore, it is advisable to work with partners who already have the necessary production facilities. You can easily find such partners on the B2B trading platform Alibaba. On this platform manufacturers offer already finished products or are open for new productions.
In both cases, it is a good idea to purchase products from several manufacturers and to evaluate the quality and reliability in particular within the framework of a selection process. After all, the product is fundamental to success on Amazon.
Although Alibaba is the most popular trading platform for finding manufacturers, there are also two good alternatives GlobalSources and DHGate.
GlobalSources is almost on par with Alibaba and therefore a strong competitor. Basically, the platform is no different from Alibaba. The structure and the principle are identical. However, the somewhat more demanding inclusion process for the manufacturers stands out. As a result, only genuine manufacturers are listed on the platform and no intermediaries, which increases the quality of the products. But DHGate does not differ visually either and uses the same functional principle.
Nevertheless, the platform has its raison d'être. It is often possible to find smaller, but economically attractive producers. Thus, compared to Alibaba, more favorable purchase prices can be realized.
The process to the final product
Product and manufacturer research is by no means everything. To launch a successful product on Amazon, further steps are necessary or recommended:
Legal tasks

Before purchasing large batches from the manufacturer, it is advisable to check the product for current patent infringements.

Logo and packaging

A logo and a unique Amazon FBA packaging are important to create a WOW-effect with your customers and to bind them to your brand and products in the long run.
Think about the values your brand should convey. Ideally, these should be incorporated into the logo design.

Purchase EAN number

An EAN number is required to store your product at Amazon. An EAN number is clearly assigned to your product and has the advantage that Amazon and your customers can recognize and find your product at any time.
Create Amazon listings
The Amazon Listing is one of the essential building blocks for a successful Amazon FBA business, besides the product and manufacturer search. When creating the Amazon Listing it is advisable to pay attention to sales psychological logics on the one hand and to parameters for the Amazon algorithm on the other hand. The former aims at describing the product in advertising terms and at the same time creating incentives to buy. In contrast, the optimization for the Amazon algorithm creates content to be listed on a higher listing position for customer search queries.
The Amazon listing essentially consists of the following elements:
Summary
The path to your own FBA business is in itself uncomplicated, but still involves many steps. These steps can basically be divided into the steps of founding a company and product development. There are few hurdles to setting up a company, provided that the company is initially a partnership.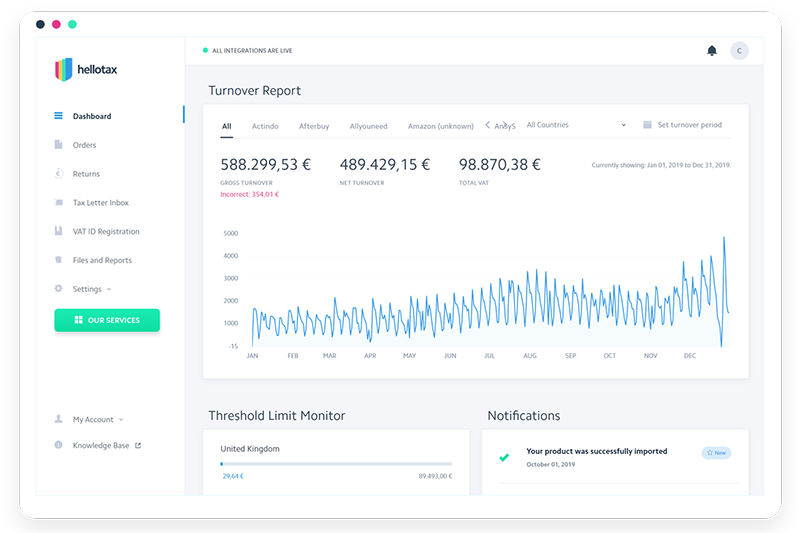 Monitor your threshold limits with our free VAT software
To know what's going on, check out our VAT automation software. It provides all relevant information and automates your VAT.
As soon as the business framework is in place and all legal and tax aspects have been clarified, the product can be developed. It can be stated that the product decides on success or failure. Therefore it is important to find demand-oriented products and to market them specifically via the listing on Amazon. However, during the product search it should be ensured that the product is not limited by a temporary demand.